Printer Production Company / Konica Minolta Europe
The global printer company Konica Minolta recently implemented their remote-by-default strategy. Konica Minolta's aims were to first resolve printer issues faster and more cost-effectively whilst simultaneously leaving customers with a more positive experience. 
Through the use of remote support tools such as remote access, remote panel, phone calls, and email's. Konica Minolta Europe managed to achieve an outstanding 23% visit avoidance rate with 85% of issues resolved on the first try. All without remote visual support highlighting the importance of a remote-by-default strategy. Let's find out what we can learn from their success story.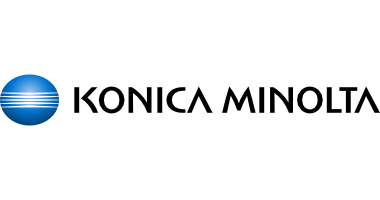 Remote visual support, a missing part of the remote-by-default strategy
While the success of Konica Minolta's strategy speaks for itself, one major issue remote resolution teams discovered was. They lacked the ability to see what customers see and, in some cases, was the reason preventing a remote fix.
Problems technical teams faced
Technical experts and customers often encountered frustration when trying to explain technical issues over the phone. Konica Minolta tried using email to share photos of issues that were present, however often experienced delays in responding. And on occasion the wrong pictures were shared. This led to an increase in on-site visits even to fix simple problems. All because communication between technicians and customers was not clear enough. Konica Minolta identified the need to resolve this key bottle neck within their remote-by-default strategy. Which, upon investigating, remote visual support AIRe Link was the adequate solution. 
How Konica Minolta Europe resolved their problem
Konica Minolta discovered that utilizing AIRe Link in conjunction with other remote tools in place provided the perfect solution. For example, technicians on the phone were able to hear what concerns the customer had. They could use remote access to gather data from printers to diagnose problems. Then utilize AIRe Link's remote visual support, to guide customers through performing actions in the physical world to resolve their issue.  
Konica Minolta discovered having AIRe Link as part of their toolbox reduced confusion. For instance, technical teams could clearly see the issues at hand, allowing them to check if customers had correctly completed the desired action. Right away Konica Minolta knew if problems had been resolved or not so a subsequent engineer callout could be booked. 
How AIRe Link improves the remote-by-default strategy
AIRe Link enables technicians to connect with any customer visually across Europe without the need for installation or registration on the customer's side. Konica Minolta Europe were able to extend phone calls to visual communication without interruption. Allowing them to resolve thousands of issues within the first four months alone, all remotely.  
Because Konica Minolta were able to resolve more customer issues remotely, the need for on-site visits was reduced, which in this situation, saves them hundreds of thousands of euros each year.  Money that would otherwise had been spent on travel, accommodation, and other call-out expenses. Their customers also as a result experienced faster fixes for issues. Many were pleased to find out they did not have to wait for an on-site visit to get printers back up and running. Which ultimately led to increased uptime for customers and boosted their reputation and strengthened customer relations. 
How AIRe Link affected Konica Minolta's productivity
AIRe Link has boosted productivity within support teams by enabling field engineers to focus solely on complex on-site issues. Whilst the easy to solve problems are handled visually by technicians using remote visual support. Konica Minolta discovered remote technicians can resolve more issues remotely than five field engineers on-site within the same time-period.  
While most issues still require an onsite engineer visit, the use of AIRe Link means field engineers can prepare in advance. Thanks to the prior remote diagnoses, engineers knew what issues were present and could arrive onsite with the correct tools, spare parts required and a plan in mind. Because of this approach, engineers were able to resolve customer issues much faster than was possible before with spare time to build valuable customer relationships. Konica Minolta discovered with this approach their first-time fix rate increased along with customer satisfaction.  
"AIRe Link is the perfect supplement to our service management toolbox. It has enabled us to increase the uptime of customers infrastructure while optimizing our processes. We also use this tool to increase the knowledge transfer between our service task forces." Gerald Pomper Head of Konica Minolta Service & Support, Austria and Germany.
An example of how AIRe Link helped technicians resolve a customer issue faster
Remote visual support has helped resolve thousands of customer issues, whereas before technicians would be required to visit on-site.  "AIRe Link enabled me to guide remotely our field engineer to fix a cyan image issue on a customer's production printer. AIRe Link just saved me this little journey! 176 miles (284km)" – Kevin Archer, Technical Product Specialist, Konica Minolta Business Solutions UK Ltd, One of 800 engineers already using AIRe Link.
Feedback from a Konica Minolta Europe customer already benefiting from AIRe Link
Gurney Ghathory, A Konica Minolta's customer, Rayprograghics Ltd, United Kingdom, describes his positive experience with AIRe Link: "After reporting an issue on the Konica Minolta Production Print device, I was asked to use AIRe Link to show sample prints to the Konica Minolta technician. He guided me through some troubleshooting procedures and was able to diagnose a part which needed replacement. As the fault diagnosis was already carried out remotely and the technician already knew exactly which spare part was required. My machine could be fixed directly on the first visit. AIRe Link was incredibly quick and easy to use."
Inspired by Konica Minolta's success story?