USE CASE #2
HYBRID APPROACH
Choose the best resolution approach
Konica Minolta's AIRe Link enables service operators to detect faults with precision from distance. This facilitates effective decision-making regarding on-site exploration or outsourcing, even for complex issues.
It saves time and money by eliminating unnecessary visits. Also, it leads to increased customer satisfaction with faster response times and a tailored resolution approach.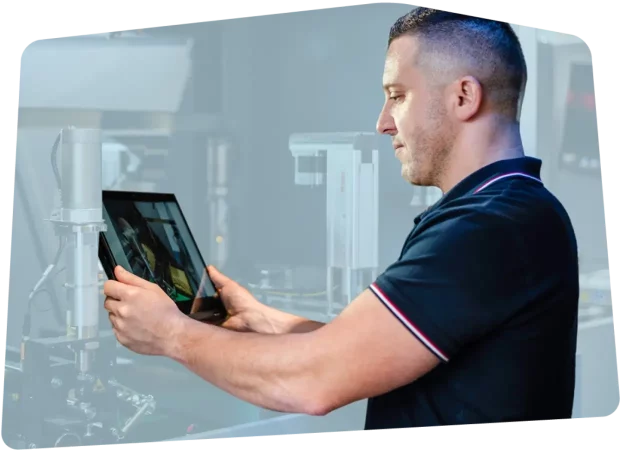 Advantages of remote diagnosis
Faults can be identified with precision from a long distance, allowing for swift and accurate resolution.
Service specialists can promptly respond to issues, leading to more efficient resolution times, thereby enhancing customer satisfaction.
Remote diagnosis reduces the need for on-site visits, providing a more cost-effective solution for both customers and service providers.
By promptly identifying and resolving faults, business can maintain uninterrupted operations and ensure continuity.
More examples of how to use
AIRe Link in practice
Would you also like similar interventions through AIRe Link?​
Get connected with us! Provide your contact details below to get a free consultation.