Optimize service operations
AIRe Link simplifies remote product inspection by providing specialists with real-time preview. They can easily monitor equipment and identify potential problems before they occur, reducing downtime and increasing productivity.
Using AIRe Link for warranty services and remote product inspection helps you save time and money, while also ensuring that repairs are prompt and efficient.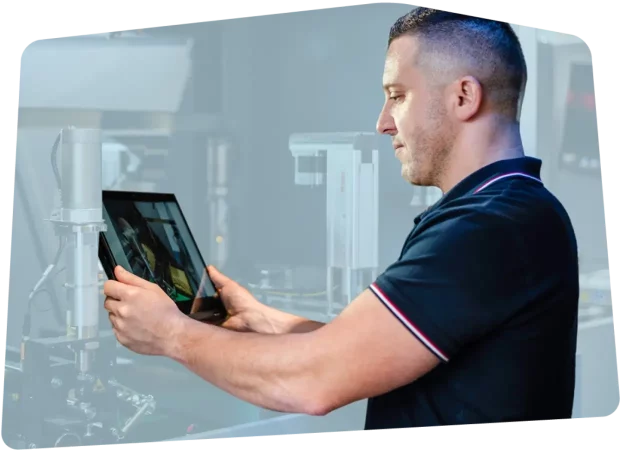 Advantages of remote audit
With real-time capabilities, operators can quickly identify and diagnose potential issues before they become major problems.
Preventing issues by remote audit leads to reduced wait times and less frustration for customers.
By minimizing unnecessary on-site customer visits, service providers can reduce travel expenses and save valuable time.
With the ability to remotely monitor and address equipment issues, service providers can avoid delays and keep operations running smoothly.
More examples of how to use
AIRe Link in practice
Would you also like similar interventions through AIRe Link?​
Get connected with us! Provide your contact details below to get a free consultation.